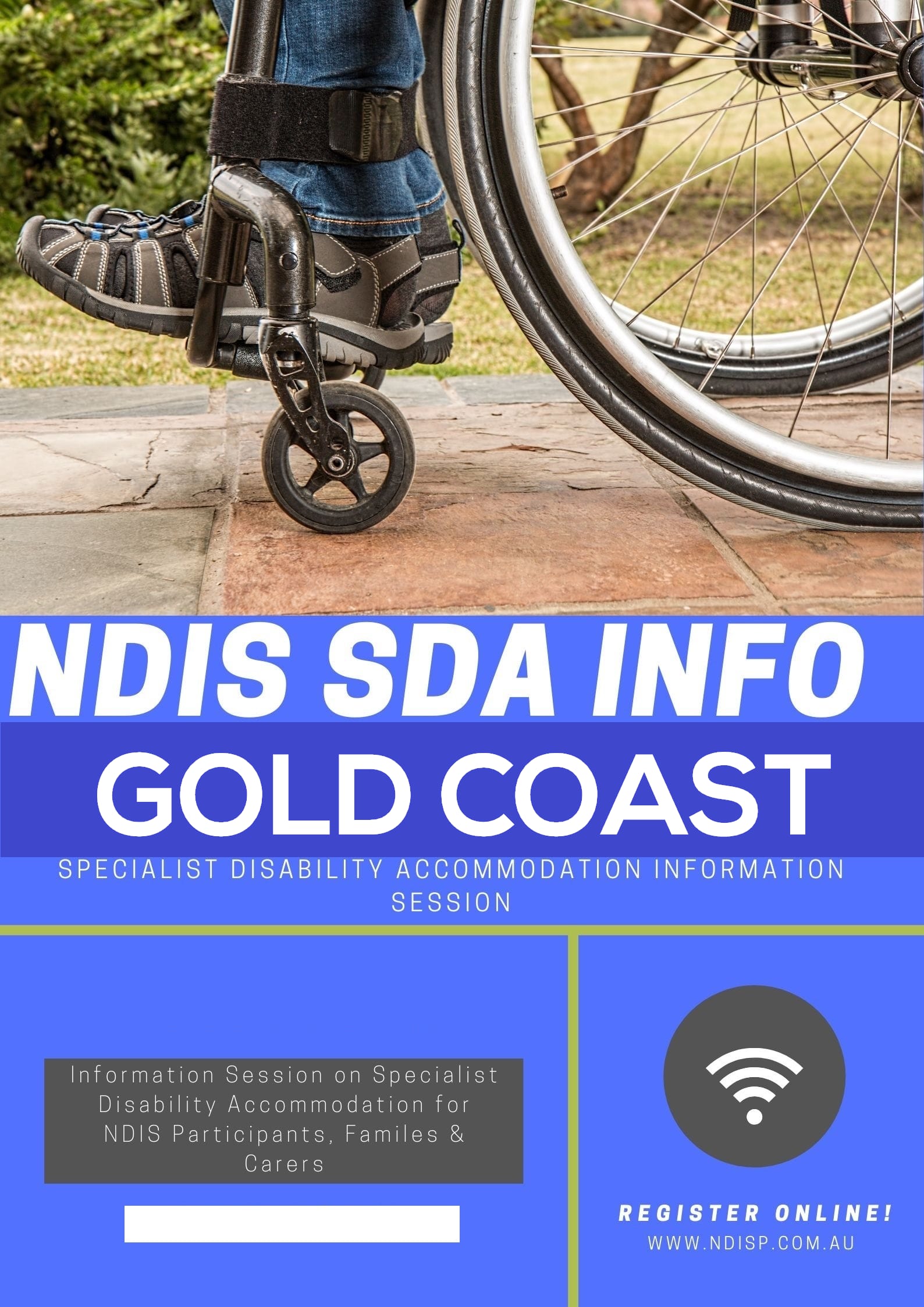 Southport Community Centre - G4
6 Lawson Street Southport 4215
Come along to this hour long session to give you an overview of SDA under the NDIS.   Although it is technically called accommodation, NDISP prefers to refer to these properties as homes.  Accommodation sounds like something you stay in, a home is where you live.
The SDA Payment is a generous government payment to eligible providers to provide people with disability with a purpose built home to live in.  There an enormous amount of very high quality, well located homes being developed by NDISP.  Our aim is to find the right home, or design and build the right home for people with disabilities so they can get out of their existing unsuitable property and move in to a home that makes them happy.
What is Specialist Disability Accommodation (SDA)?
Categories of SDA
Types of SDA
How SDA Payments Work
What is a Reasonable Rent Contribution?
Additional Support Contribution in NDISP Homes?
Designs and Locations of Homes Coming Soon